By Lynda Powless
Editor
Political factors including the federal government's Additions to Reserve (ATR) process for returning land to First Nations is holding up development or transfer of a number of Six Nations properties.
Six Nations Grand River Development Corporation (SNGRDC) has returned management of seven community properties, including the Oneida Business Park, to Six Nations Elected Council (SNEC) management after being unable to develop the properties as hoped.
SNGRDC announced the return as part of what it called a new "Enhanced Relationship' between it and SNEC.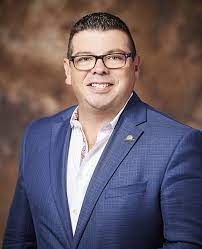 But when asked by Turtle Island News why SNGRDC was no longer managing the properties SNGRDC said in a statement "Certain properties that are being divested to SNGR cannot be developed due to political factors, these factors are beyond the control of SNGRDC."
The seven properties include:
• Oneida Business Park – the undeveloped lands within the 125 acre park ( SNGRDC will continue to manage rentals of the only on site building)
• 431 West Street, Brantford
• Port Maitland property
On Six Nations are:
• Former School #5 & Former School # 7
• A6N Yard (former Martin Bus Property); A6N is re-locating to the Oneida Business Park
• Old Internet towers – Mohawk Road, Chiefswood Road and Cayuga Road
SNGRDC is also returning Six Nations Tourism, including Her Majesty's Royal Chapel of the Mohawks and Chiefswood National Historic Site back to SNEC.
SNGRD says returning tourism to SNEC will allow tourism to apply for more grants than they are able to as part of SNGRDC. Tourism's office will stay at Chiefswood Park.
No jobs are expected to lost in the "transition."
The change will also see SNGRDC cut its boards from three to one and drop its board members from 15 to 9. The board cuts are expected to result in a cost savings.
SNGRDC had three boards, the Advisory Committee, a Board of Directors and the Economic Development Trust
The Advisory Committee and Board of Trustees will be consolidated into one board.
The changes will also affect SNEC's funding.
In the past individual departments applied to SNGRDC for funding for various projects.
The new model ties
SNEC to a 15 year funding agreement of 40% of the net cash that flows to SNGRDC.
That 40% will come from the Economic Development Trust (EDT).
SNEC departments will no longer be able to apply individually for funds.
SNGRDC did not say what the 40% amounted to but said it would on "average be an equivalent amount to allocations the Elected Council departments were approved via the existing EDT process." However that amount changed annually dependent on the number of department's that applied for funds.
The statement said this new allotment for SNEC would "allow the Elected Council and its departments to plan for the long-term needs of the community."
It also said there would be administrative cost savings by eliminating the EDT application requirement.
SNEC will have to provide an accounting annually of the funds it receives and funds must be directly tied to a community need as outlined in the 2019 Community Plan.
The funding agreement has yet to be developed.
SNGRDC President/CEO Matt Jamieson said "We have been working closely with the Elected Council to ensure this new governance model is beneficial for not only our two entities, but ultimately for the community we serve. This collaboration has been an exciting venture and we have seen tremendous excitement from both teams. We are committed to upholding our values of accountability and transparency while we move through this process together." SNGRDC will continue to manage Six Nations' lucrative 20 renewable energy projects and partnerships and businesses on Six Nations including the bingo hall and Gathering Place hall.
Those green energy projects largely provide the EDT with the ability to provide grants to the community annually.
Those trust funds have provided over $16.6 million in grants, $12.4 million to SNEC departments and the remainder to community projects. (Details on how these funds were allocated can be found at www.sixnationsedt.ca.)
The SNGRDC's oversees a number of green energy projects on behalf of the community. That "portfolio is capable of producing over 1300 MW of renewable energy through its direct or indirect involvement in seven solar and 13 wind projects, " the statement said.
The statement said SNGRDC and SNEC will continue meeting with the working committee to plan the launch of the new model, which is estimated to be in April 2023.
SNEC Chief Mark Hill said "We have always maintained a productive working relationship with the Development Corporation, and I am pleased to see that continue under this new agreement. This re-model will streamline the activity of both organizations, and we are excited to move forward together to better serve the Six Nations community."
Add Your Voice
Is there more to this story? We'd like to hear from you about this or any other stories you think we should know about. Contribute your voice on our
contribute page
.