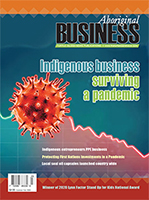 Aboriginal Business
Advertise in Canada's only National Aboriginal Business Magazine. One of our advertising executives would be happy to help you!
Click here to visit the Aboriginal Business Magazine website.
Turtle Club Kids
The Adventures of Turtle Club Kids, a children's magazine full of interesting information, kids activities, inspiration and motivation.Two editions available – Earth Day and Anti-Bullying.  Whether it's advertising space that would benefit you or your organization, contributing interesting stories or even kids activities, don't miss out!
Download Earth Day edition
Download Anti-Bullying edition
Aborginal Tourism Magazine
Your guide to tourism, festivals and entertainment in aboriginal country nationwide! Advertise your festival, powwow, event and tourism related business in Aboriginal Tourism Magazine.
Download latest edition
Discover Six Nations
Your guide to Six Nations PowWow from the Grand River Territory and the home base for Turtle Island News, Canada's number one national native weekly newspaper.
Download latest edition
Choices Aboriginal Education
Youth want to build a brighter future! They want to improve their lives and the lives of their families and friends. This magazine is geared to supporting your youth, and features choices along their educational path that we hope will help them make their decisions for a brighter future. We want to feature your education success story.
Christmas Carol Book 2019
Our annual Christmas Carol Book!
Download latest edition
FORE Golf Magazine
We want to feature your business or tournament story. Contact us if you would like to be in future editions, have an article you'd like to submit, or an event you want to promote.
Download latest edition
To advertise in any of our publications contact us at sales@theturtleislandnews.com